Registered Early Childhood Educators are in high demand in Chatham-Kent.
Chatham-Kent is respected for the holistic ideals that are at the centre of how we manage our child care centres.
Career support is outstanding in Chatham-Kent.
Chatham-Kent Heartwork offers support, engagement and professional learning opportunities for the RECE professionals in the community. As an RECE in Chatham-Kent, you will learn that children are not a distraction from your work…they are your work.
The need for RECEs is growing in Chatham-Kent! You will be in demand!
At present there are over 30 openings for RECEs in Chatham-Kent and that number is expected to grow as more child care centres are opened in the next few years.
Childcare Locations in Chatham-Kent
As an RECE, you can choose to work in a variety of settings:
Early Childhood Educator in a child care centre

Developmental Support Worker at Chatham-Kent Children's Services

Educational Assistant with a local school board 

Child Care Supervisor

EarlyON Director

Licensed Child Care Operator with a home daycare
With further training and education, you can pursue a career in: 
Early Literacy

Special Needs

Policy Development
Chatham-Kent pays a higher RECE wage than many other communities!
You will enjoy a higher income from a job you love when you work in Chatham-Kent. We offer a $2 per hour premium to work in our community. Our RECEs earn $22-$24 per hour for a career that they love.
Find your RECE job in Chatham!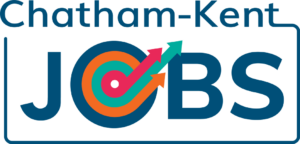 My work is heartwork … and so much more.
Growing Together is a positive environment that supports RECEs to be the best we can be. Coming to work is fun and my co-workers have become like family to me. I feel supported and know I am a valued part of the team.
My work is heartwork … and so much more.
Our leaders make me a better educator.
My work is heartwork … and so much more.
Feeling like I belong and knowing that my job is valued and secure in Chatham-Kent is important to me.